On the afternoon of Tuesday 6 September, at the Galatina Air Base, headquarters of the 61st Wing of the Italian Air Force, the "Elephant Walk" took place, an exercise conducted with aircraft normally used for training and aimed at validating the procedures in use and to verify the preparation of men and means, maximising the activity in terms of production of sorties.
The aircraft used – MB339-A, MB339-CD and T-346A – used by the 214 °, 213 ° and 212 ° Flying Group of the 61st Wing respectively for phases 2, 3 and 4 of the pilot training process military, they carried out a taxiing phase "all together" followed, in part, by in-flight activities.
The event involved, in addition to the instructor pilots and students, a good part of the personnel of the control tower, of the approach radar, of the "flight line", of the refuelling service and of the operations office.
The exercise gave full proof of the extreme effectiveness and perfect organisation of the training system of the Armed Force, recognised and appreciated all over the world.
Further confirmation of the goodness of our military flight training sector is given by the recent activation of the new IFTS (International Flight Training School) training centre at the Decimomannu base, a reality that has all the credentials to aspire to become the forge of pilots, Italians and partner countries, intended for operational use on 4th and 5th generation aircraft.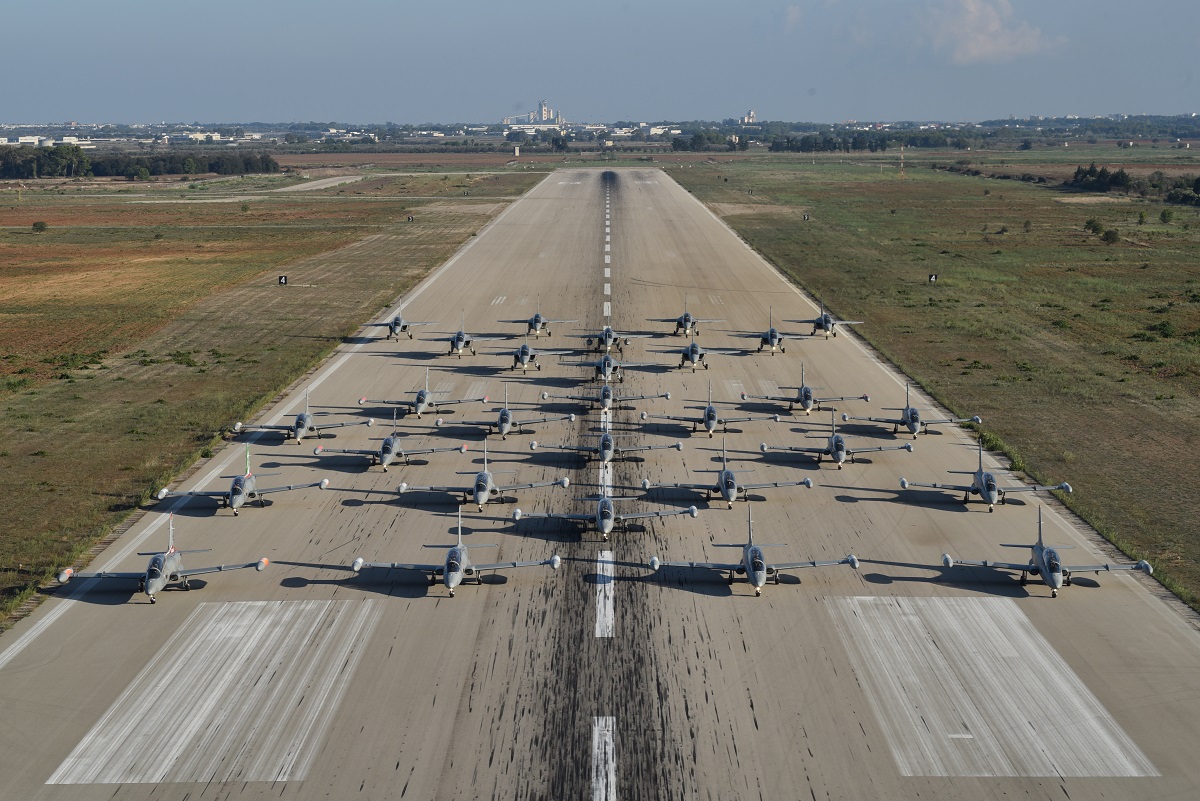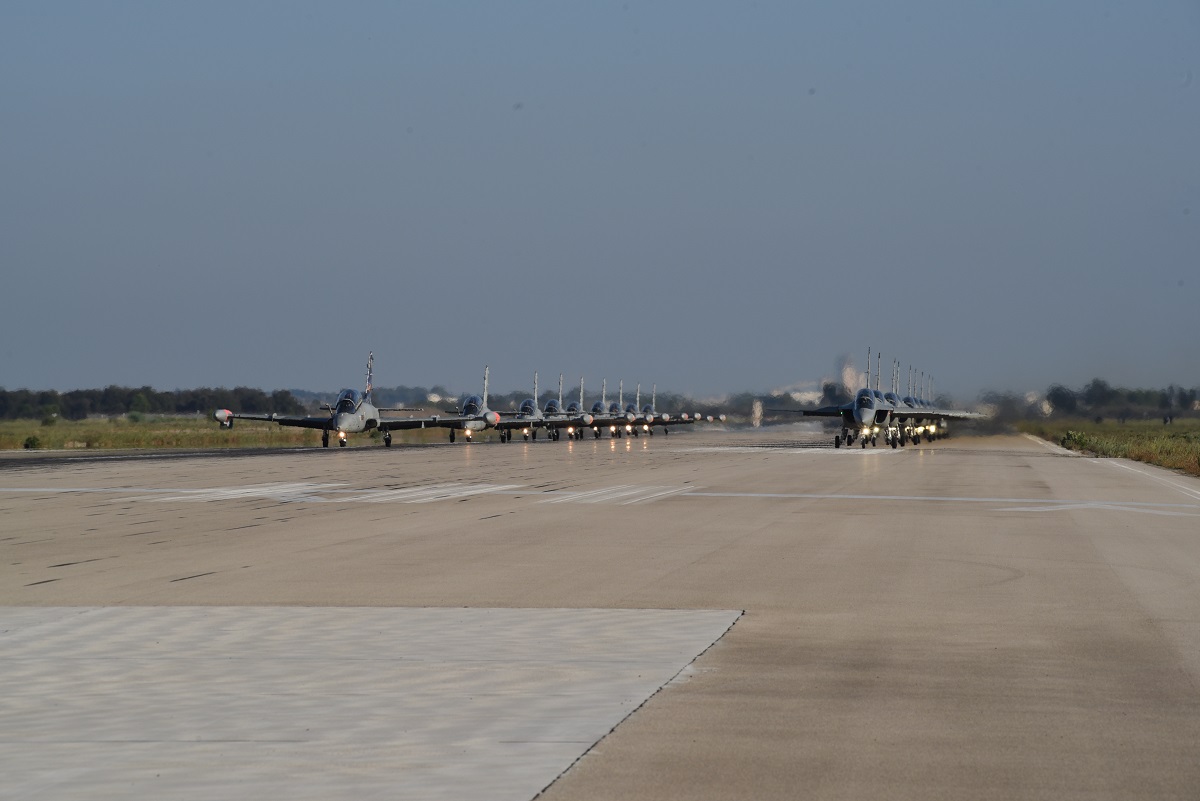 Employed by the Schools Command AM / 3rd Air Region of Bari, the 61st Wing has the task of providing flight training on phase 2 jets – Primary Pilot Training , common to all military pilot students, aimed at identifying the lines on which they will fly (fighters, remote piloting, helicopters, transport); phase 3 – Specialised Pilot Training , aimed exclusively at student pilots selected for the "Fighter" lines, which ends with the achievement of the military pilot's license (turreted eagle); and phase 4 – Lead In to Fighter Training – LIFT, preparatory to the subsequent use on the latest generation fighter aircraft. The training activity of the 61st Wing is aimed at student pilots of the Italian Air Force , other Armed Forces and allied / partner countries , in all flight phases according to the requests of each country.