On Friday 18th November, a LATAM Airbus A320neo and an Aircraft Rescue and Fire Fighting (ARFF) vehicle collided at Jorge Chavez Airport, which serves the city of Lima, Peru.
The LATAM Airbus A320neo with registration CC-BHB was accelerating on Lima's runway 16 as flight LA2213 from Lima to Juliaca when it collided with a fire truck, which crossed the active runway without authorization. Multiple fire trucks and vehicles responding to another aircraft with flashing lights and sirens approached the active runway, resulting in the collision.
As reported by the Aviation Herald, the emergency vehicles entered runway 16 from the west at the height of taxiway B without authorization and eventually collided with flight LA2213 as seen in the footage below. The fire trucks were responding to another aircraft that had suffered mechanical problems.
As a result of the collision, the right main gear collapsed and caught fire due to the resulting friction against the runway. The aircraft veered right towards the right-hand runway edge coming to a stop partially off the runway about 2500 meters down the runway. The fire erupted around the right-hand engine. Footage shared on the internet show plume of black smoke rising alongside fumes from the right side of the aircraft.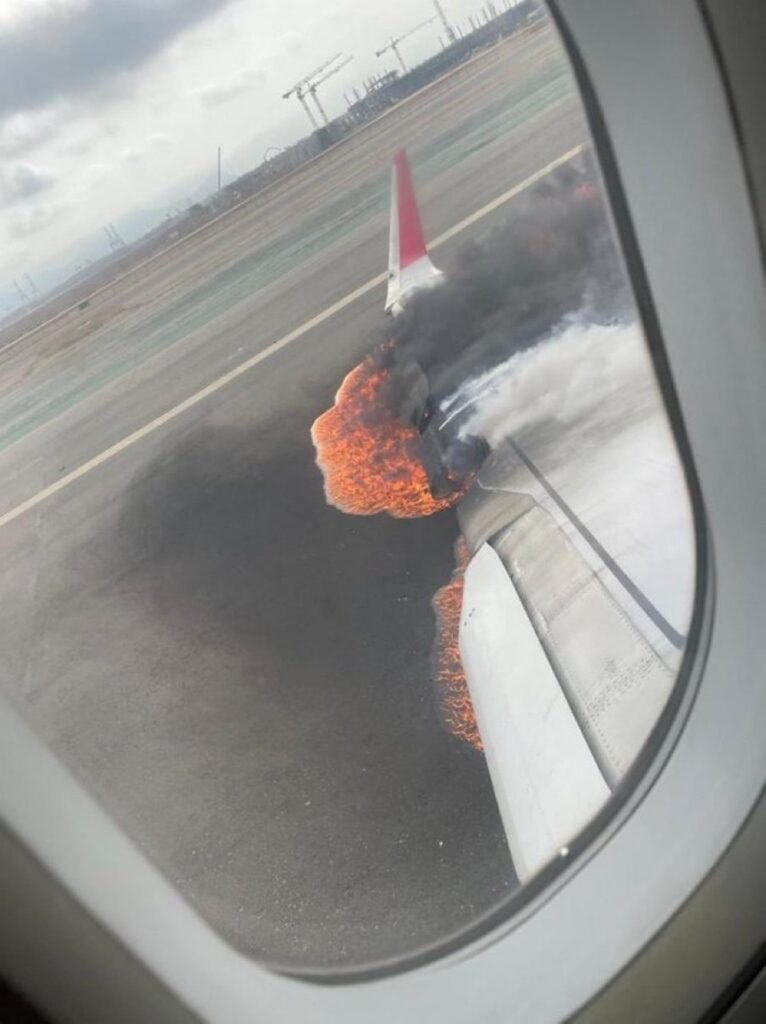 The aircraft has sustained significant damage however none of the crew or passengers has been seriously injured. A total of 102 passengers and 6 crew members were on board the aircraft and all of them were able to evacuate the aircraft. According to local reports, 36 passengers received minor injuries and were taken to nearby hospitals. Two firefighters lost their lives in the incident, and a third firefighter on the truck received serious injuries and is in the Intensive Care Unit in stable condition.
For this reason, Jorge Chavez in Lima, Peru's most important airport, suspended all operations and is investigating the causes of the accident.