Malta's largest outdoor event, the Malta International Airshow, has recently announced exciting locations for its upcoming event. The static display, which showcases a wide range of aircraft and display teams, will be divided between two prominent locations. Aircraft enthusiasts and visitors alike will have the opportunity to explore and witness the impressive displays at Safi Aviation Park and Hal Farrug, accessible through the SR Technics Hangar. Additionally, the event organizers have provided details about the opening and closing times of the gates and the exhilarating Flying Display scheduled to take place at a stunning waterfront location. As the event draws closer, more information is set to be unveiled, creating anticipation and excitement among attendees.
The static display for the upcoming event will be divided into two locations:
Aircraft Static Display at 𝐒𝐚𝐟𝐢 (Safi Aviation Park).
Display Team Static Display at 𝐇𝐚𝐥 𝐅𝐚𝐫𝐫𝐮𝐠 (𝐋𝐮𝐪𝐚) – Accessible through the SR Technics Hangar.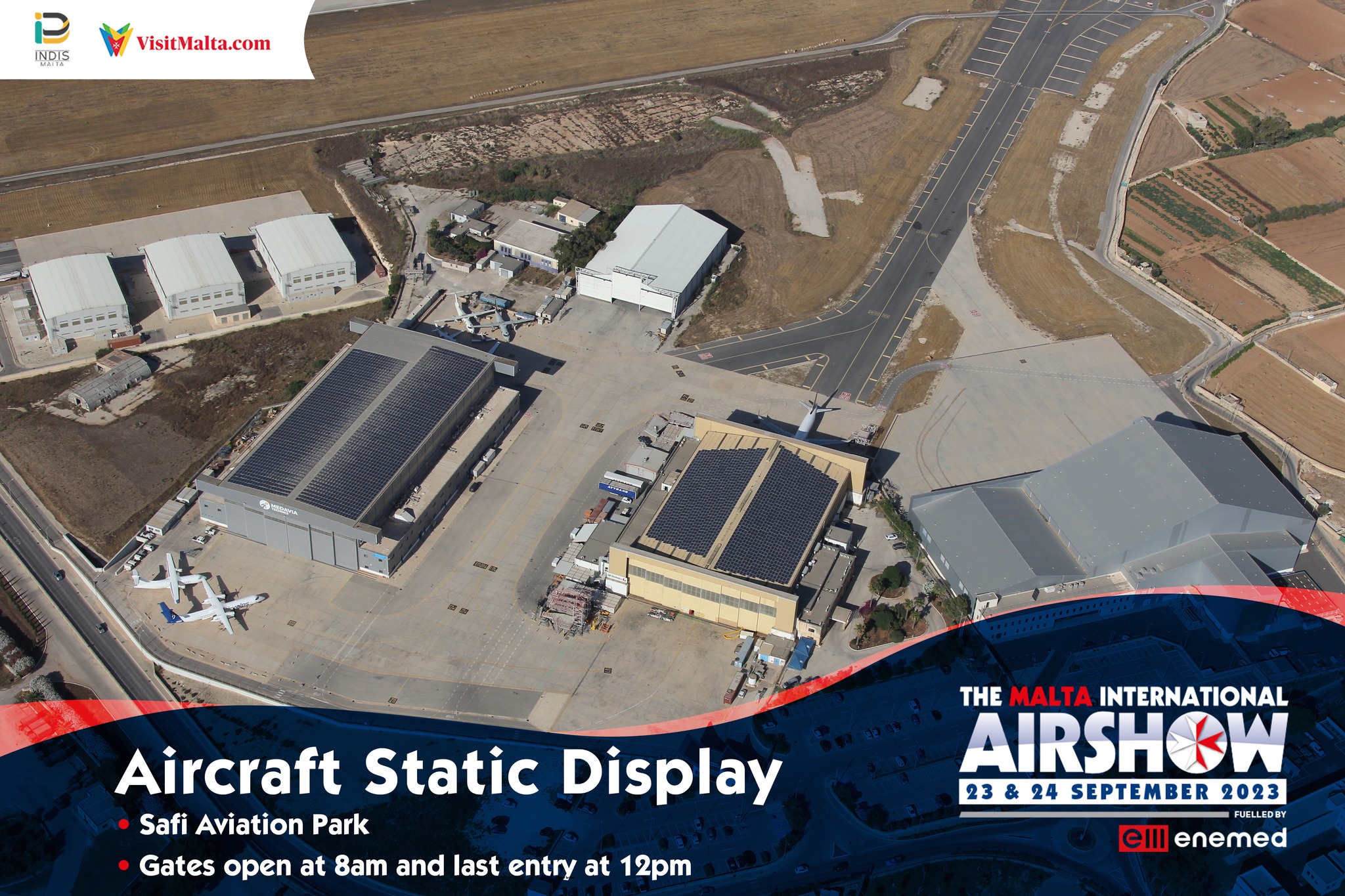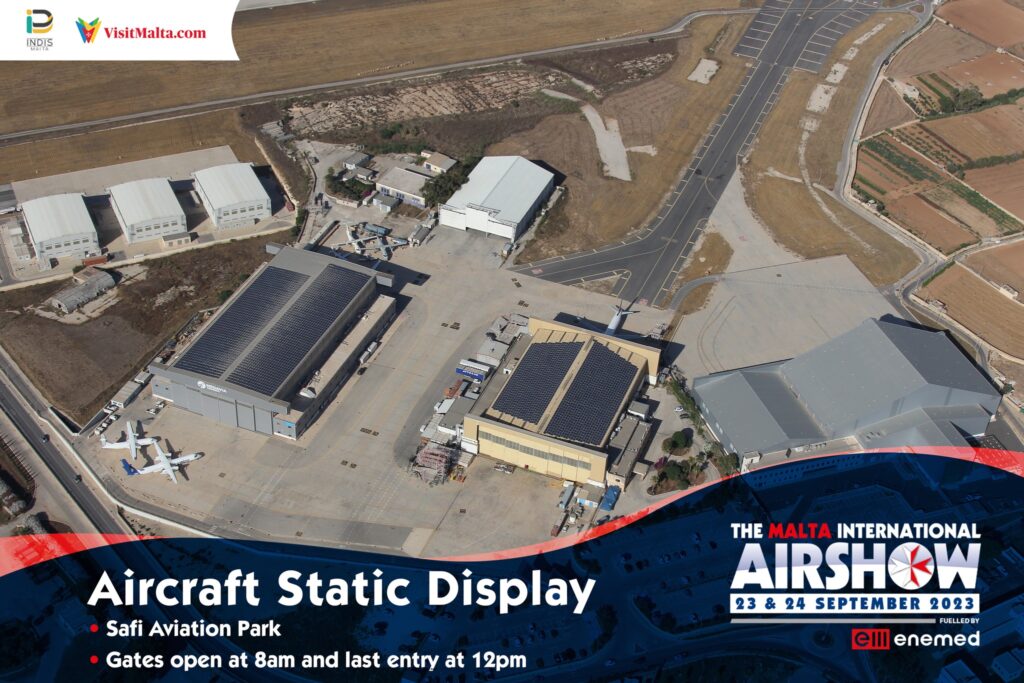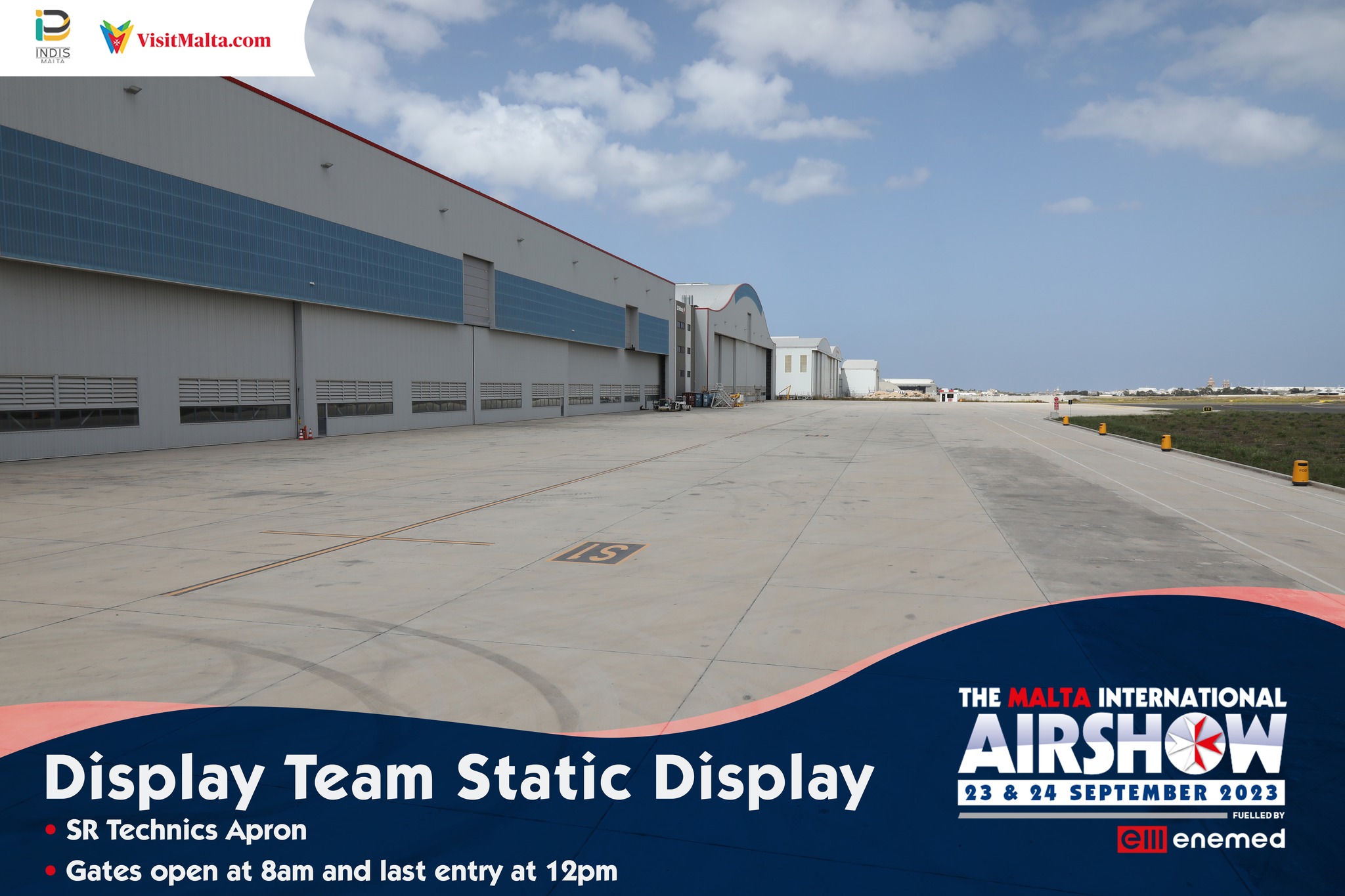 Gates will open at 8:00 AM and close entry at 12:00 PM.
The Flying Display will commence at 14:00 PM at 𝗦𝗮𝗶𝗻𝘁 𝗣𝗮𝘂𝗹'𝘀 𝗕𝗮𝘆 𝗖𝗼𝗮𝘀𝘁𝗹𝗶𝗻𝗲, located in front of Cafe Del Mar/National Aquarium.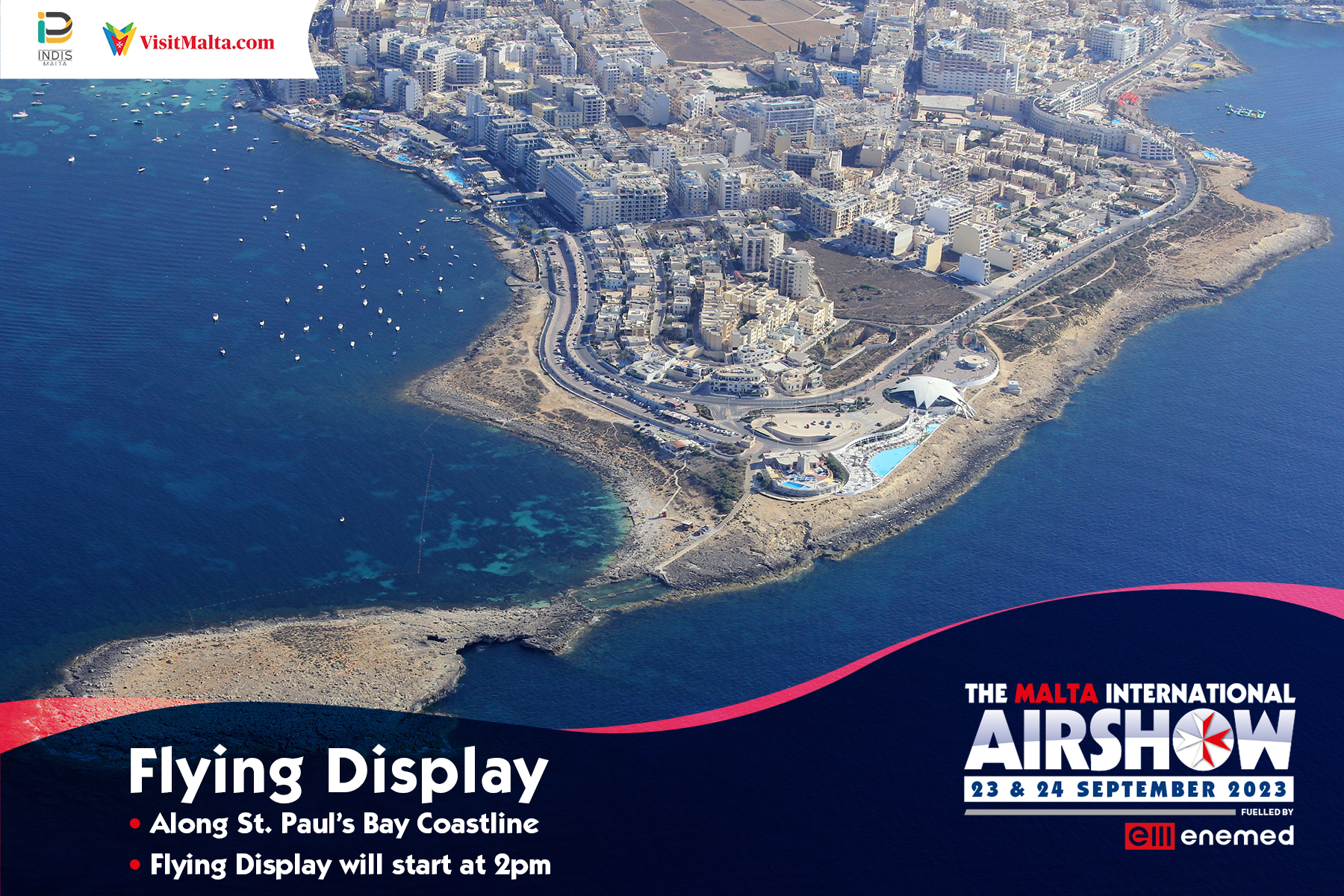 Stay tuned for more information as the event approaches.