Vindhyagiri, the sixth Stealth Frigate of Project 17A being built at GRSE, was launched at the shipyard by the Hon'ble President of India, Smt Droupadi Murmu. As Vindhyagiri descended into the waters of river Hoogly, a wave of euphoria swept across the gathering. Dignitaries, Naval personnel, Shipbuilders, and spectators were united in their heartfelt applause, in admiration of the vessel and the team behind her creation.  Shri CV Ananda Bose, Hon'ble Governor of West Bengal, Ms Mamata Banerjee Chief Minister of West Bengal,   Shri Ajay Bhatt Raksha Rajya Mantri, Admiral R Hari Kumar, Chief of Naval Staff, other senior officers from the Indian Navy and MoD, were amongst the several dignitaries who attended the launch ceremony.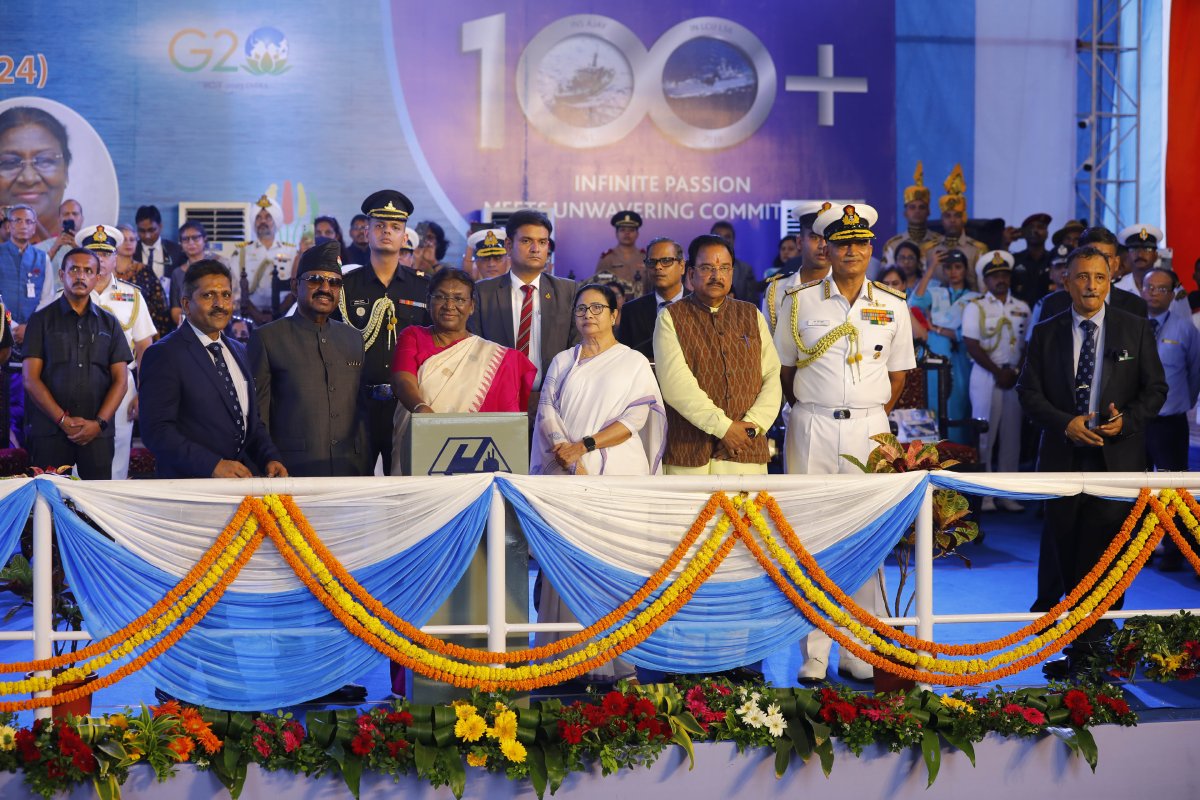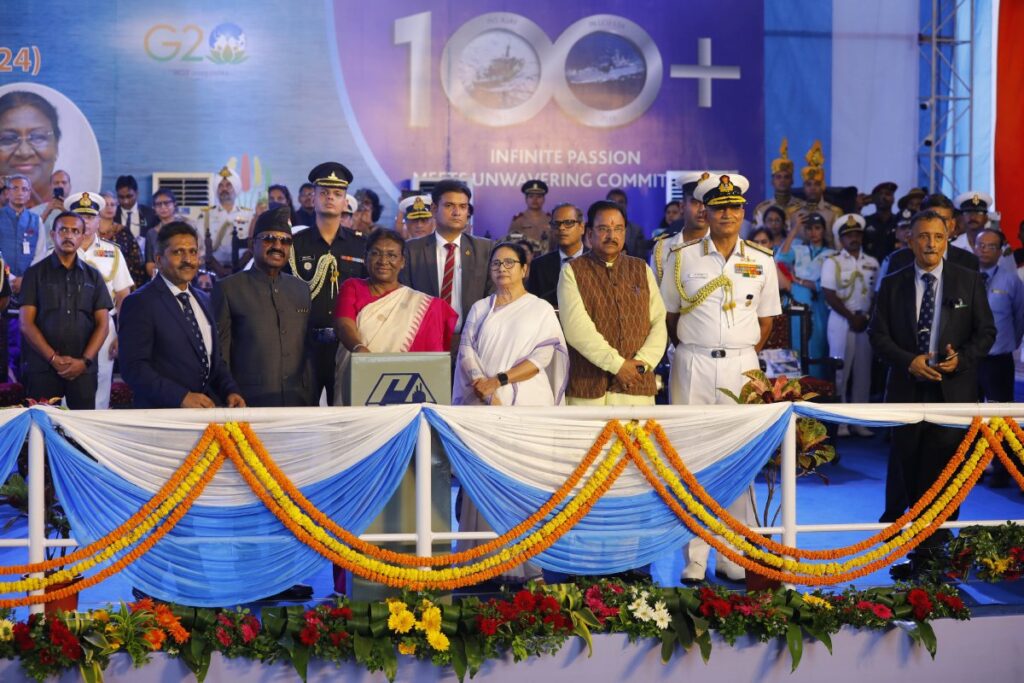 M/s GRSE has established itself as a reliable partner of the Indian Navy, with a record of multiple successful conventional launches in the past. Vindhyagiri's launch is yet another milestone in the illustrious journey of the Shipyard, reflecting its commitment to deliver quality warships. Following the launch, 'Vindhyagiri' will join its two sister ships at the Outfitting Jetty at GRSE, to progress remaining activities and equipment trials, in the run up to their delivery and commissioning.
Project 17A Frigates are the follow-on class of the Project 17 (Shivalik Class) Frigates, with improved stealth features, advanced weapons & sensors and platform management systems. Seven Project 17A Frigates are under various stages of construction at MDL and GRSE. The design of Advanced Stealth Frigates also showcases the prowess of the Warship Design Bureau, in designing technologically advanced warships for the Indian Navy. With the launch, the Nation's indigenous expertise and engineering capabilities receives a major boost, reducing India's dependence on foreign suppliers, promoting self-reliance and fostering a robust defence industrial base. Over 75% of the orders of Project 17A, have been placed on indigenous firms including MSMEs, keeping in line with the Government's vision of 'Aatma Nirbhar Bharat'. Economic development, employment generation, growth of MSMEs and ancillary industry in the country, are positive spin offs of the shipbuilding project.
During the event, the Hon'ble President of India conveyed her profound satisfaction and heartfelt appreciation for the remarkable achievements of the Warship Design Bureau and other Naval Teams, for fulfilling the nation's aspiration of self-reliance in warship building. She also lauded GRSE for its unwavering commitment and steadfast support to warship production. The shipyard effort, has significantly enabled the Indian Navy to successfully execute its ship induction plan and emerge as a formidable force in the Indian Ocean Region. Emphasising the significance of the newly christened 'Vindhyagiri,' she hoped that as Vindhyagiri touches the waters of the mighty Hooghly for the first time, it draws strength from the very mountains it is named after, sailing with unwavering determination, upholding the values we hold dear. May this warship serve as a powerful testament of our resolve and commitment to national security, and our vision of a prosperous and secure future.