The United Aircraft Corporation will demonstrate the newest Russian aircraft at the Dubai Airshow – a medium-range passenger MC-21-310 with Russian PD-14 engines, AURUS Business Jet which is a modernized version of a business jet based on the Superjet 100, as well as a prototype of a light tactical aircraft Checkmate. This is a foreign premiere for all three aircraft.

MC-21 and the modernized AURUS business jet made non-stop flights from Zhukovsky (Moscow region) to Al Maktoum – the airport of the Dubai Air Show on November 10 and 11 accordingly. During the flights, the airliners covered about 3700 km, part of the route lied over the sea. According to the crews' report, the flights were in normal mode.

The MC-21-310 aircraft equipped with new Russian PD-14 engines has been undergoing flight tests since December 2020. To participate at Dubai Airshow 2021, a part of the business and economy class cabin is installed on the airplane. This will demonstrate one of the advantages of the MC-21 aircraft – an increased aisle between the seats provided by the widest fuselage in its class. The airliner will take part in the flight program of the airshow.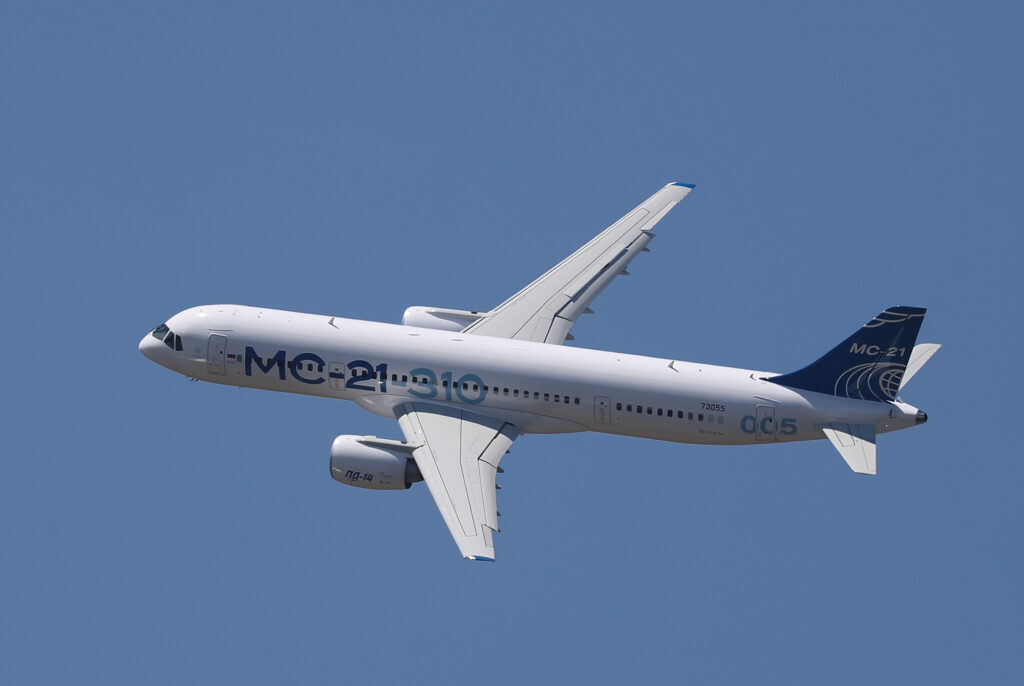 The Superjet in business version will be demonstrated to the visitors of the Dubai Air Show under the AURUS Business Jet brand, complementing the line of Russian high-tech products of the luxury segment promoted under this brand – the helicopter Ansat Aurus Design and the line of Russian executive limousines.

The new version of the AURUS Business Jet has increased the flight range up to 7,200 km. At Dubai Airshow 2021 potential customers will be presented with a comfortable cabin, designed and installed in Russia, as well as with optional solutions that allow expanding the capabilities of the airplane.

The prototype of the new Russian light tactical aircraft Checkmate was delivered to Dubai last week and is being prepared for display in a pavilion specially built in the static display.

Moreover, at the UAC stand (No. 985), all the corporation's current aircraft programs will be presented in the form of models and in the multimedia exposition, including the Su-57, Su-35, MiG-35, Yak-130, Il-76MD-90A, Il-114 -300, Be-200, Superjet 100, MC-21.

The management of the UAC have planned an intensive business program, presentations of new Russian aircraft, meetings with current and potential partners from the UAE, the Gulf countries and other regions of the world.