Tactical Air Traffic Controllers deploy ahead of any landing on unprepared surfaces such as grass, desert and, as was the case here, beaches.
Defence Firefighters also deployed to provide emergency cover throughout the training serials.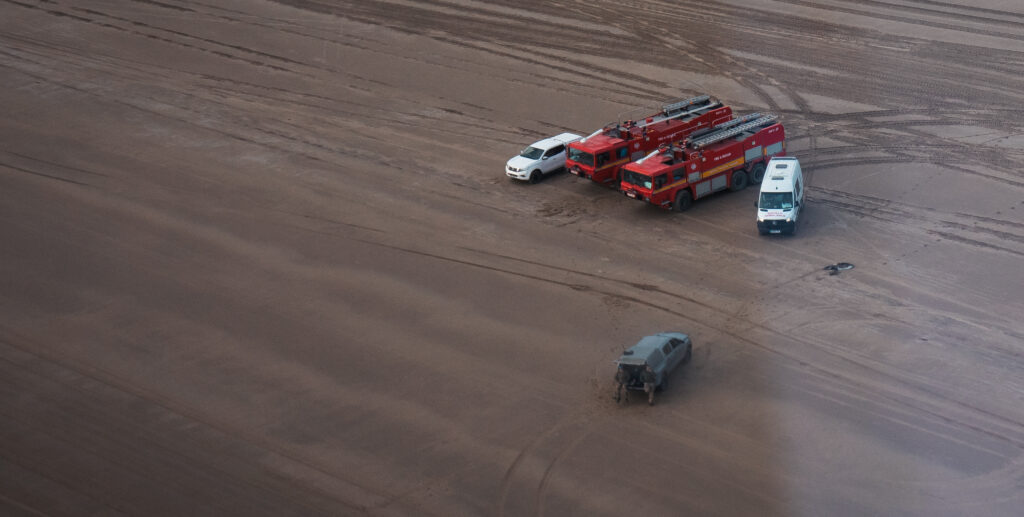 After surveying the landing strip, and removing any debris, Tactical Air Traffic Controllers then checked that the surface could withstand the weight of the C130 and endure the multiple touchdowns for pilots to complete the required training.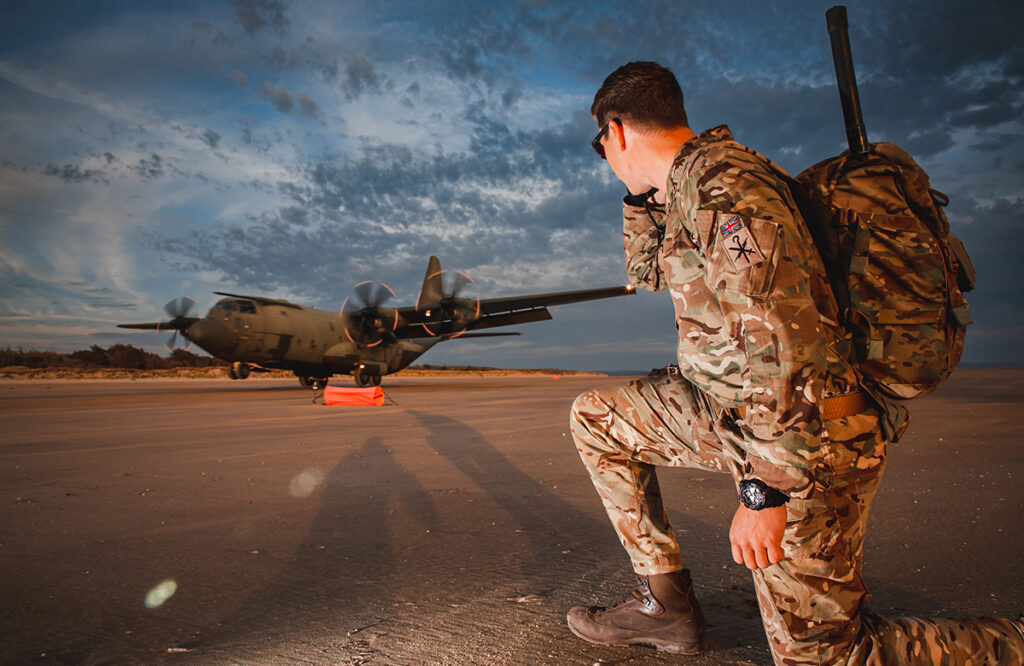 Once the survey was complete, they then marked out the boundaries of the temporary landing zone. This included markers on each end and additional points of reference indicating the aircrafts' touchdown zone.