Textron Aviation announced a Maritime Patrol Aircraft variant of its Cessna Citation Longitude Aircraft.
The Cessna Citation Longitude is designed and manufactured by Textron Aviation Inc., a Textron Inc. company.
"The Cessna Citation Longitude jet provides an excellent value for Special Mission operations due to its acquisition cost and operation cost combined with excellent speed, range and payload capacity, Textron Aviation has developed and had certified factory provisions for various mission equipment supporting maritime patrol and surveillance missions, maximizing value for operations worldwide."

Bob Gibbs, vice president, Special Mission Sales for Textron Aviation.
With an eight hour maximum endurance and 3,500 nautical mile maximum range, the Cessna Citation Longitude MPA is outfitted with a transmissive belly radome for maritime radars, Beyond Line of Sight (BLOS) fairing, Electro-Optical/Infra-Red (EO/IR) sensor lift, and optional Night Vision Goggle (NVG) compatible lighting, making it ideally suited for surveillance missions over land and water, conducting search and rescue, border patrol, fishery monitoring, and more.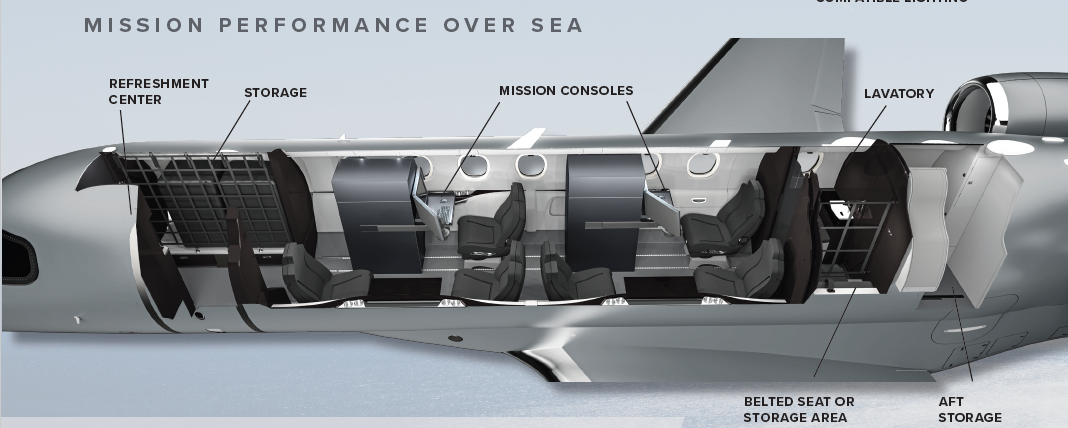 Endless Special Mission Possibilities
When government, military and commercial customers want airborne solutions for critical missions, they turn to Textron Aviation. The company's aviation solutions provide the high performance and flight characteristics required to address the unique challenges of special mission operations. With unparalleled quality, versatility and low operating costs, Textron Aviation products are preferred for air ambulance, ISR, utility transport, aerial survey, flight inspection, training and a number of other special operations.