De Havilland Aircraft of Canada Limited ("De Havilland Canada") announced today that Widerøe Asset AS ("Widerøe") of Norway has signed an agreement to incorporate De Havilland Canada's Extended Service Program PLUS ("ESP PLUS") on ten Dash 8-100 aircraft operated by Widerøe's Flyveselskap AS. Widerøe has also booked ESP PLUS options for another ten Dash 8-100 aircraft. Under the ESP PLUS agreement, the service life of the robust Dash 8-100 aircraft will be increased to 160,000 flight cycles. The aircraft previously underwent an ESP to increase its service life from the original 80,000 flight cycles to 120,000.
Widerøe is the largest regional airline in Scandinavia, carrying approximately 2.8 million passengers annually and serving more than 40 domestic and international destinations.
"Our Dash 8-100 aircraft have proven to be exceptionally valuable assets in our fleet and once again we are very pleased to work with De Havilland Canada to extend their service life. Since 2009, when we helped launch the program, we have utilized the Extended Service Program on 20 of our Dash 8-100 aircraft and the aircraft continue to prove their durability, reliability and cost-effectiveness in supporting our demanding operations — especially in the challenging climate of northern Scandinavia. The Program is vital to bridge the transition between conventional and new technology, and will ensure continuous service of the Norwegian STOL network until zero emission technology is available for entry into service."

Werner Skaue, Director Aircraft Trading, Widerøe Asset AS.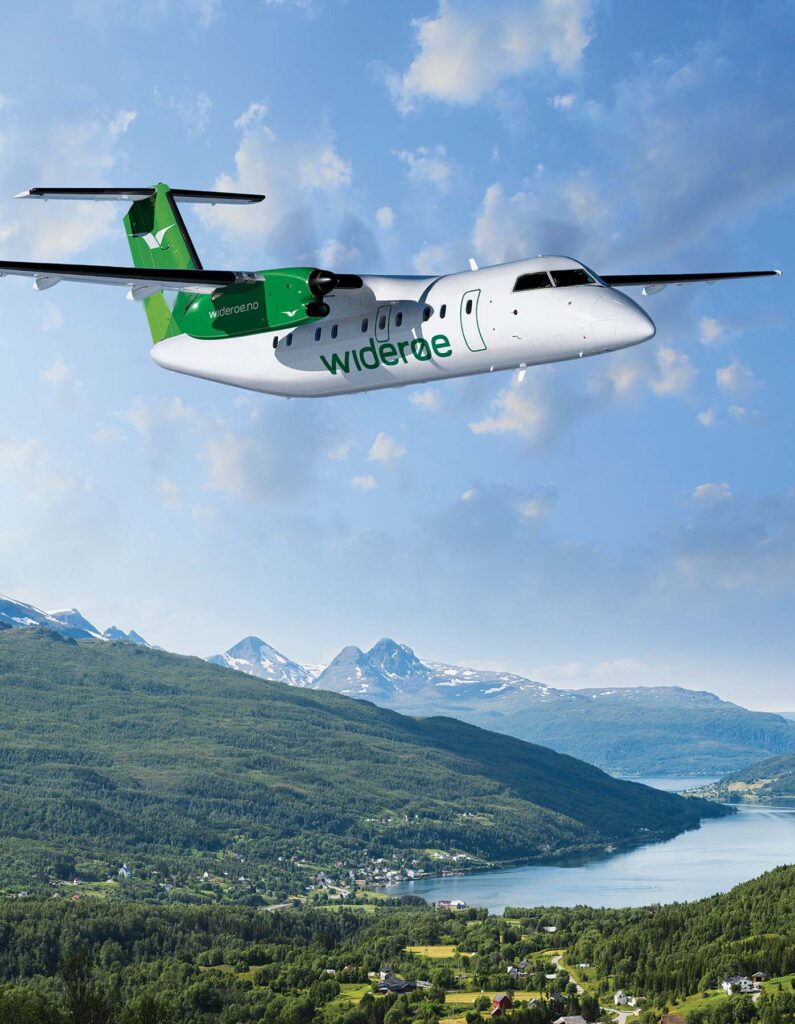 "Our Extended Service Program, which takes the Dash 8-100 aircraft from 80,000 to 120,000 flight cycles, allows owners and operators alike to derive additional economic benefits from their aircraft, and now our Extended Service Program PLUS, which takes the aircraft to 160,000 flight cycles, provides even more value. Combined, our two Extended Service Programs add another 30 to 40+ years to the operational life of Dash 8-100 aircraft – that's double the original service life of the aircraft.  This is undeniably an industry first that reinforces De Havilland Canada's long heritage of building aircraft that stand the test of time and provide exceptional value to owners, operators and the communities that rely on the connectivity they provide.

I would like to thank the teams at De Havilland Canada and at our launch customer Widerøe for their tremendous contributions in the development of these programs,"

Robert Mobilio, Vice President Engineering, De Havilland Canada
The ESP PLUS is the result of several structural and engineering analyses that utilized fatigue and test data accumulated on Dash 8-100 aircraft along with service data analysis on the current ESP Program. The ESP PLUS is initiated through a Service Bulletin that refers to a new Maintenance Program Supplement. Widerøe will incorporate the Service Bulletin and Maintenance Program Supplement and arrange for the replacement of some structural and systems components as identified by the Service Bulletin.
An Extended Service Program is also available for the De Havilland Canada Dash 8-300 aircraft.