The operation saw Anson submerge completely beneath the surface of the water while crew tested on-board systems. This successful exercise proved the safety and stability of the 7,400-tonne, 97 metre-long attack submarine.
"The trim and basin dive is a key step in the commissioning of HMS Anson. This period will enable us to set the boat's internal weight, prove her water-tight integrity, test sensors and put some of our systems through their tests ahead of sailing for the first time. All involved should be very proud. The entire enterprise has again come together to achieve this evolution safely and on time, which is clear evidence of our joint approach and demonstrates what we can achieve when we all pull together."

Commander David 'Bing' Crosby, Commanding Officer of Anson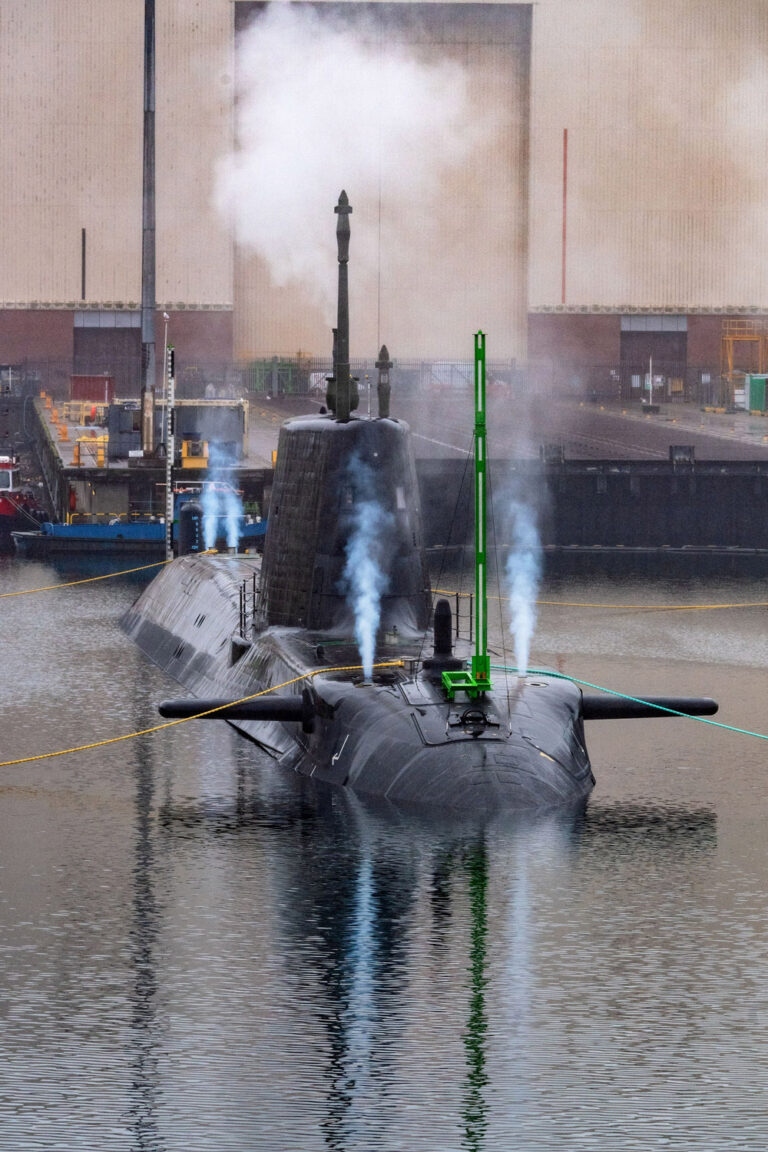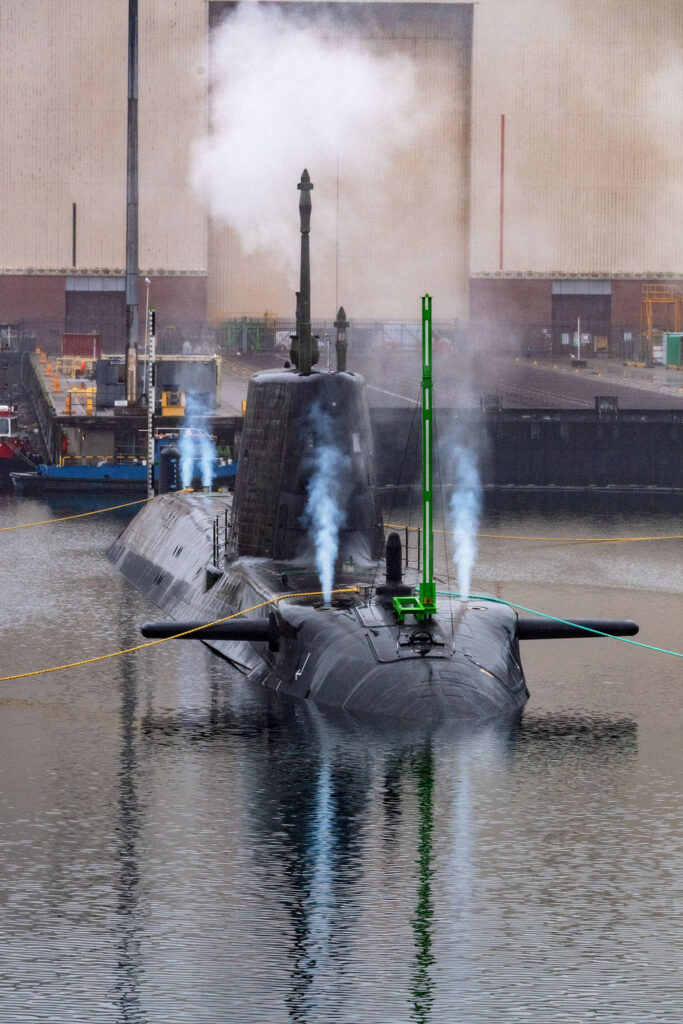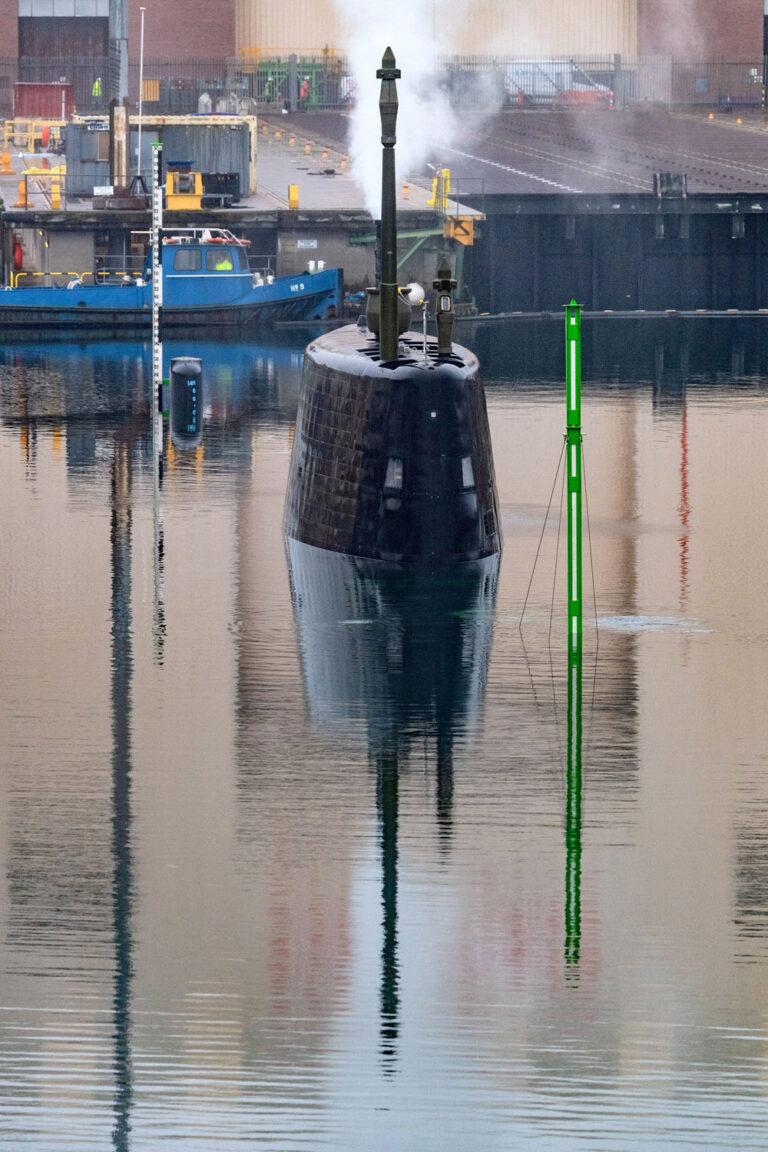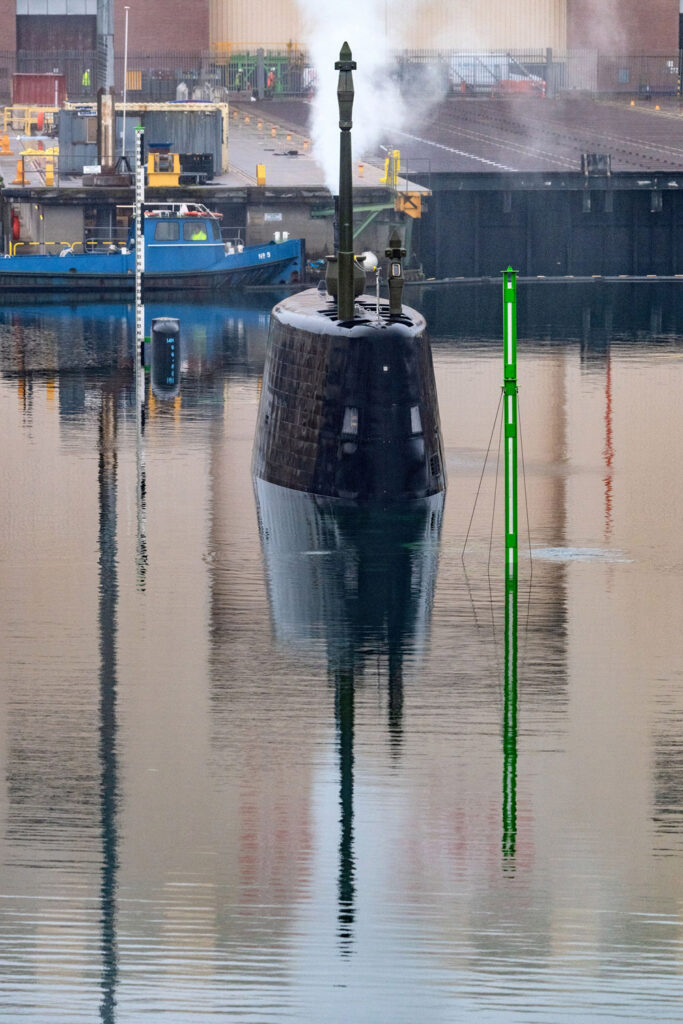 "The successful trim dive of Anson is a significant milestone in the submarine's test and commissioning phase. It demonstrates the continued successful collaboration between BAE Systems, the Submarines Enterprise, and our suppliers on delivering this national endeavour for the UK Royal Navy."

John Moorby, BAE Systems Submarines Astute Programme Director
A 'trim dive' is done to complete a number of tests. The most important is to help engineers establish the vessel's centre of gravity and precise weight.
More than 60 crew members were on board as part of the exercise, which saw tonnes of ballast taken aboard to assist in testing the vessel's stability.
Anson was officially named in December 2020 and launched in April 2021. HMS Astute, HMS Artful, HMS Ambush and HMS Audacious are already in service with the Royal Navy. The sixth and seventh Astute submarines, Agamemnon and Agincourt, are at different stages of construction at the Barrow shipyard. As well as the Astute Class, BAE Systems is delivering the Dreadnought submarines for the Royal Navy and undertaking early phase concept design work on the replacement for the Astute class.
The Company employs around 10,000 people in its Submarines business, with the majority based at its shipyard in Barrow-in-Furness, accounting for approximately a quarter of the local working population. In 2020, BAE Systems spent over £80 million with more than 100 suppliers in Cumbria, supporting 1,380 jobs in the region's supply chain. The Company's significant UK footprint across more than 50 sites and extensive supply chain mean it supported 143,000 jobs across the country and contributed more than £10 billion to UK GDP, equivalent to 0.5% of the domestic economy.